Due to the Covid-19 Pandemic the Higher Ferry will no longer accept Cash or Cheques as payment.
Contactless and Concession/Fleet cards will be accepted, Concession Cards can be topped up via the ferry's website. at the moment only 10 journey concession card transactions/top-ups can be purchased on board for passenger vehicles up to 8 persons (cars) and commercial vehicles up to 3.5 tons (vans).

Foot passengers must adhere to government rules on the use of face masks on public transport.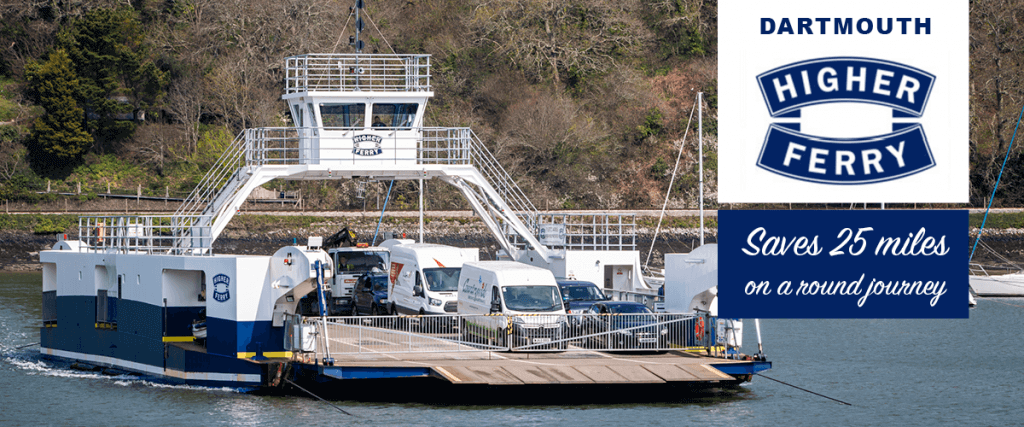 Dartmouth – Kingswear
Part of the A379 between Plymouth and Torbay
Saves 25 miles or 50 minutes on a round trip
Shuttle Service – 3 Minute Crossing
7 Days a week – All year round
Service running to normal timetable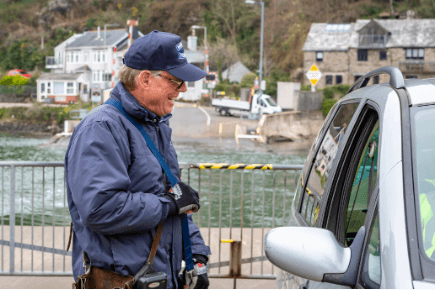 Area Map
Get your bearings
> Local attractions, beaches and walks
> The best cafes, bars and restaurants
> Download or print