Frequent User Concession Tariff
As easy as 1-2-3
---
Our Concession Card allows regular users to save up to 65% on our regular fares.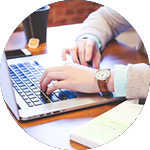 ONE
Create your online account, and set up your alerts.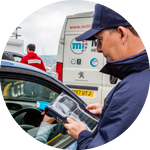 TWO
Buy a physical Concession Card onboard the ferry and then register this or your existing Concession cards to your new online account.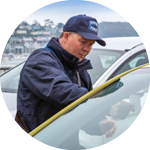 THREE
Top up Concession Cards on your online account via credit/debit card and travel for less, credit is deducted as you travel.
2022 Concession Card Prices
Vehicle
Type
Standard
Single *
Regular (10s)
for people using the ferry weekly
Frequent (20s)
for people using the ferry most days
Commuter (40s)
for people using the ferry every day
Notes
Foot Passenger
(Inc cyclists)
£1.00
NA
NA
£21.00
(Save 24%)
None
Motor Cycles
(Inc sidecars)
£3.90
NA
£32.00
(Save 44%)
NA
None
Car
£8.20
£34.00
(Save 50%)
£53.00
(Save 60%)
£92.00
(Save 65%)
Passenger Vehicles constructed
or adapted to carry up to 8
passengers including driver
Light Goods
Vehicle
£8.20
£34.00
(Save 50%)
£53.00
(Save 60%)
£92.00
(Save 65%)
Goods Vehicles NOT exceeding
3,500KG Maximum Authorised Mass
Mini Bus
£10.50
NA
£90.00
(Save 47%)
NA

Passenger Vehicle constructed or
adapted to carry between 9 and 20
passengers including driver
Goods Vehicle
£11.00
NA
£99.60
(Save 47%)
NA
Goods Vehicles exceeding 3,500KG but
not exceeding 7,500KG MAM
Coach
£35.00
NA
NA
NA
Passenger Vehicles constructed or
adapted to carry 21 or more passengers
(inc driver) but not exceeding 18,000KG
MAM or having
more than 2 axles
Tri-axle coaches are not permitted on the Higher Ferry.
HGV
(Over 7.5t)
£30.00
NA
£283.20
(Save 34%)
NA
Goods Vehicles exceeding 7,500KG but not
exceeding 18,000KG MAM
Trailer
NA
NA
NA
NA
Trailers, caravans and other vehicles not
specified above will be charged at the rate
applicable for that of a passenger vehicle
* Single Fares approved by the Department of Transport