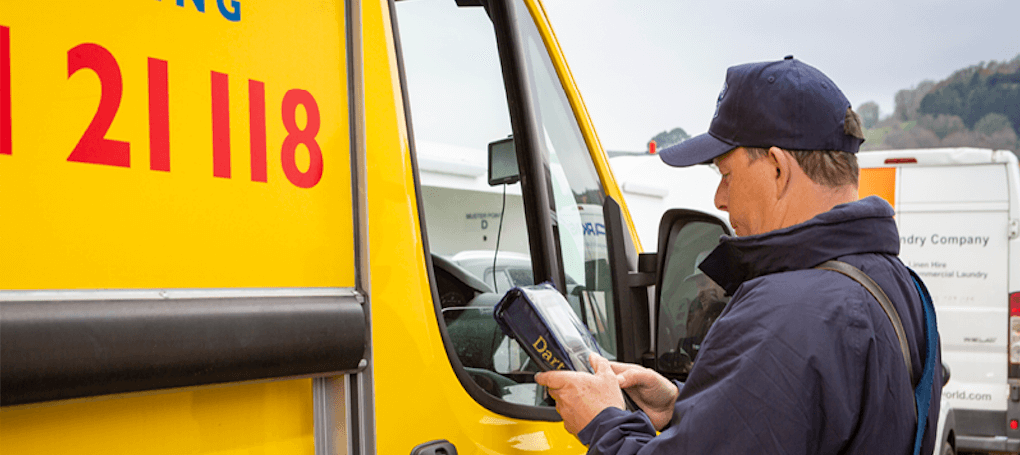 NEW CUSTOMERS
Do you run a fleet of commercial vehicles that need to cross the river?
There are a number of advantages to using a Fleet Card if your company vehicles use the Dartmouth Ferry:
Cost-saving: You get the maximum discount available, up to 65% off the full prices you would pay onboard.
No cash: Your vehicles don't need to carry cash or use a card to pay for the ferry. They just need to display their Fleet Card in the window of their vehicle, this is scanned by the crew when they travel and then credit is deducted from your central account.
Accounting: Your accounts department can create invoices and see a record of vehicle usage at any time by using your online account here. These include a VAT breakdown if you are VAT registered.
Usage Reports: See what vehicles are using the ferry and when.
If you would like to apply for a Fleet Pass for your business, please click here and fill out the short form.
---
Fleet Card – FAQs
Q: How does it work?
A: You preload your online account with credit. We issue you Fleet Cards which you can authorise to use this credit when they travel on the ferry. They display this card in their windscreen. The crew scans the card onboard and credit is taken from your account, at a discounted rate, almost immediately.

Q: What if I run out of credit?
A: It is important you make sure you preload your account with credit. You can set email alerts to notify you if your account is running low. Existing customers will be given a 'small overdraught facility' as they transfer from the old system to the new one.

Q: How do I top up my account:
A: Go online. Log into your account. Choose a top-up amount. Pay via credit or debit card.

Q: Can I top up with BACS, cheque, Direct Debit or cash?
A: No

Q: How regularly do I have to use the ferry to qualify for a Fleet Pass?
A: There is no minimum usage, even if you only use the ferry a few times a year we are happy for you to have a fleet pass.

Q: What does my online account allow me to do?
A: You can do the following via your online Fleet Card account:
> Log on and see what journeys have been made on your account
> Get an up to date account balance
> Top up your account with a debit/credit card as and when you need to
> Receive an email receipt when topping up
> Set an email reminder when your account balance falls below your chosen limit
> Download a monthly report of transactions for VAT purposes


If you have any queries regarding the coming changes please email these to fleet@dkfb.co.uk